Launched on October 11, 2021, the New Life program is the first project to have been created thanks to the 1% For Animals label.
France is the European champion of euthanasia by convenience and carries out between 50,000 and 100,000 of them each year. The YouCare Association has devised a national program whose primary mission is to care for pets in order to prevent this sad fate.
Thanks to this program, financed by the patrons of the
1% For Animals
and the donors of the YouCare Association, our teams intervene on a daily basis in order to relieve the overloaded structures (pounds, shelters and animal protection associations) by allowing a maximum of animals to find a family for life. Depending on the animal and its location, we intervene with human, material and financial means to save more and more lives.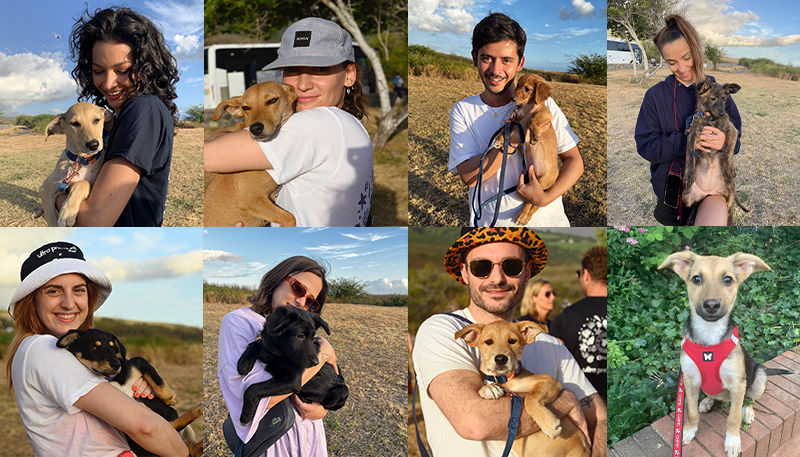 Direct support
In order to start the rescues as soon as possible, YouCare Association has created its first network of foster families in the Paris area. Thus, our volunteers take care of the animals coming from the region's pounds and from abandoned animals, while we find a family to adopt them.
It is thanks to the power of social networks and the size of our online community, that that we quickly find suitable adoptive families for each of our little our little protégés.
Supported by the YouCare network
Today, many independent animal protection associations work in isolation. This results in poor geographical distribution of animals and difficulties in rescues involving many simultaneous pick-ups.
In order to save more lives, we work with the YouCare network to organize a better distribution of animals throughout France. For example, an overburdened association can be helped by the program to obtain support from another member of the network.
Thanks to the YouCare network and our communication strength, we pool human, material and financial resources to help animal protection structures in their efforts. We also benefit from numerous material donations that we redistribute in large part to our partner associations.
The New Life program is funded by the 1% For Animals Label and the YouCare Association donors.
You can find the list of the Label's sponsors on the website:
1% For Animals

To follow our rescues you can consult our news and the page dedicated to adoptions.